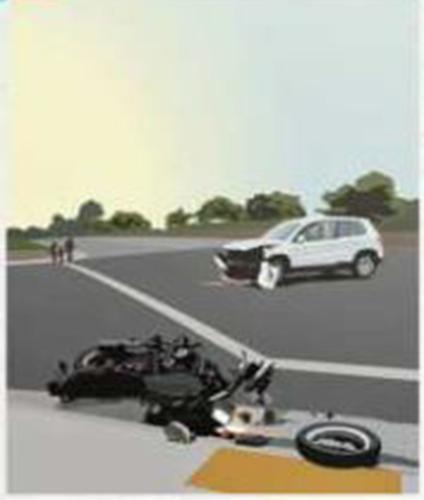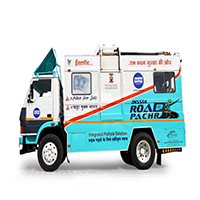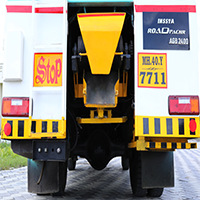 A Step Ahead for Safer India
Two incidents of fatal accidents in life shocked us and realized the trauma faced on loss of precious life of a family member and also repairable loss to the society. The day itself decided to dedicate our InsstaPattch premix asphalt to Nation. InsstaPattch is pioneered on PST technology for instant repair of Potholes and pavements and giving relief to the commuters and bring happiness in human life.
To make Safe India, there was a need of Integrated Pothole Solution by dispensing mechanism to discharge insstapattch on spot of pavement. After continuous research in a year, team of young engineers discovered a compact design of Inssta Road Pachr SPV on cab, developing material discharge system to pour directly into pothole and pavements. The Inssta Road Pachr machine is ideal and suitable in networking to eliminate Potholes in various part of India.
Revolutionary Inssta Road Pachr SPV has huge potential to generate employment opportunities for young engineers and entrepreneurs and also to create enterprise development opportunities in transforming real # POTHOLE FREE INDIA
Inssta Road Pachr SPV will substantially contribute in increasing country's GDP. According to study by the United Nations Economic and Social Commission for Asia and the Pacific (UNESCAP), road traffic accidents cost India nearly 3 percent of its Gross Domestic Products (GDP), a year or, in absolute terms, about $ 58000 million.
Inssta Road Pachr SPV machine supported by Guaranteed Insstapattch PST Refill is globally a first unique combination of technology and engineering is made in India as Integrated Pothole Solution to repair Potholes and restriction in further damages to pavement in highways, rural and urban roads through our authorized associates and applicators in India. The combination works in extreme weather conditions like summer, winter and rainy seasons and suitable for pothole repair across India.
INSSTA ROAD PACHR SPV - MACHINE REPAIRED POTHOLES
Inssta Road Pachr SPV is the only machine which is compatible with specialized PST technology premix asphalt insstapattch and built as Integrated Pothole Solution which allows the machine to deliver MACHINE REPAIRED POTHOLES and high capacity and coverage of volume with robotic dispensing mechanism rotating conveyor facility to discharge aggregates and PST asphalt and save on operating cost.
Inssta Road Pachr SPV machine prepares the area of defect and cut it into square or rectangular shape for better performance, and air blow the dust and clean debris, spray emulsion if required as per site condition to the pothole base and then discharge raw and emulsified aggregates from hopper as bottom layer to pavement and after compaction of poured material a top layer of insstapattch PST premix asphalt is poured through self propelled pouring chute and final compaction with inbuilt plate compactor or vibratory rollers for excellent result of Machine Repaired Potholes.